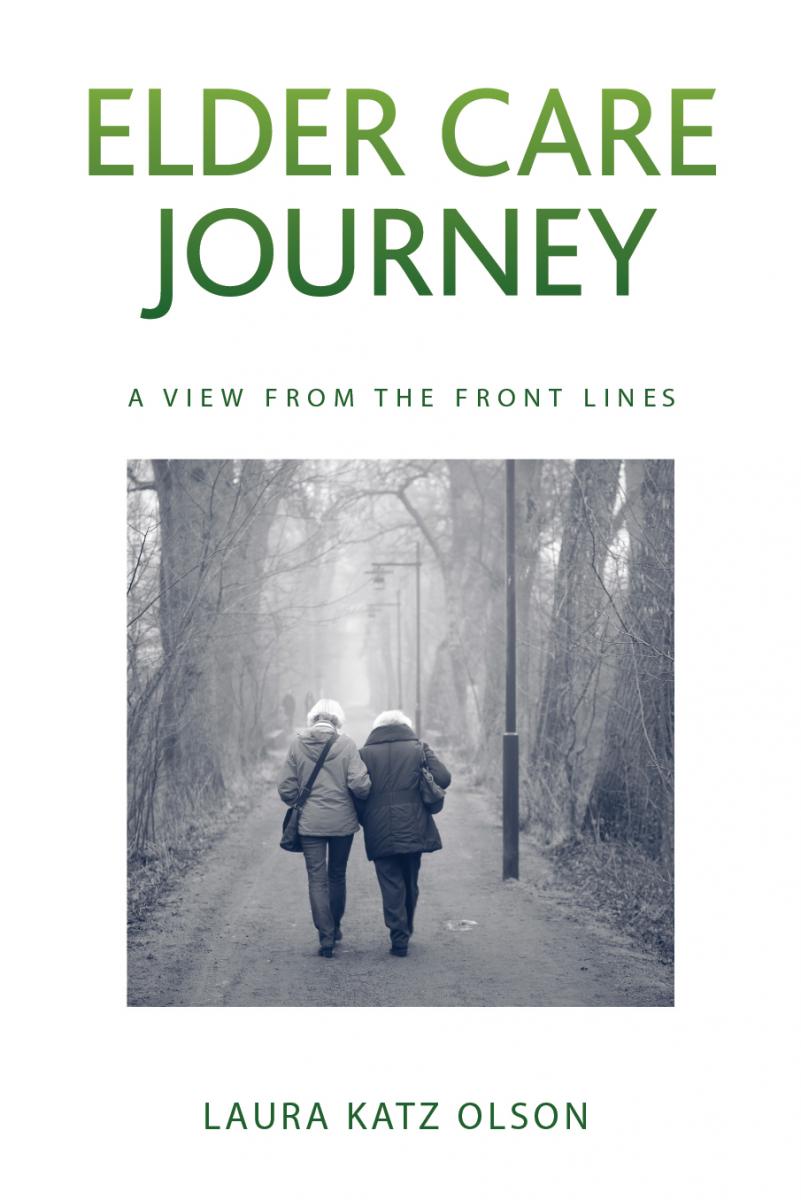 FINALIST, SARTON WOMEN'S BOOK AWARD
Laura Katz Olson: "Elder Care Journey: A View From The Front Lines"
Caregiving is the "new normal" for nearly forty-three million Americans, many of whom will relate to Elder Care Journey: A View from the Front Lines with laughter, tears, outrage and sighs of acknowledgement. A researcher of elder care, I found my studies inconveniently interrupted by a real person with ever-increasing demands—my own mother. A healthy and strong Senior Olympics medal winner, mom was steadily incapacitated by Parkinson's disease and a gradual loss of vision. Thrust into a long-distance caregiving role, I discovered that my previous notions about assisting a frail parent were increasingly at odds with the reality of the lived experience. Countless Aha! moments revealed hidden aspects of situations that shattered earlier convictions, exposed the irrationalities of many government strategies, and made clear the hollowness of much of our country's political rhetoric.
Although my mother and I are at the center of this story, it belongs to two generations: elders with functional limitations and the beleaguered adult children endeavoring to help them. The narrative shows the often overwhelming difficulties faced by families who are attempting to navigate programs serving older people in need. Yet there are upsides to our odyssey as well, especially because of the several dedicated individuals we encounter along the way. And the journey ends at a place that provides decent enough care so that I no longer fear for my mother's health, safety and well-being.  
Elder Care Journey also is a window into long-term care industries such as nursing homes and home care agencies that consume a significant percentage of taxpayer dollars but often fail to provide quality care. It is an eye-opening inquiry that illuminates the underside of U.S. strategies for frail older people. Hopefully, readers will gain knowledge and insights concerning social welfare policy. And after reading this story, people coping with elder care responsibilities should feel less alone in their struggles.
Elder Care Journey can be purchased at SUNY Press (http://www.sunypress.edu/p-6240-elder-care-journey.aspx), Amazon.com and other popular online bookselling sites.